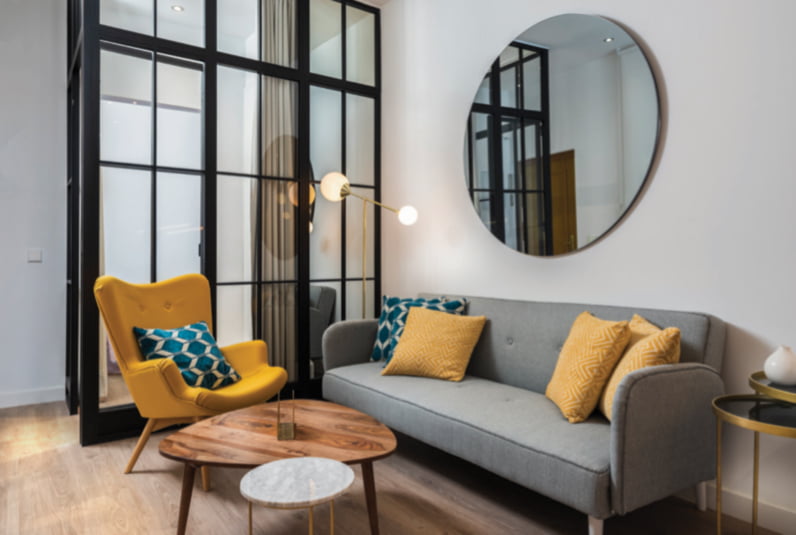 Maximising glass
Lots of glass is set to be a popular decorating style in the coming year, providing a sleek, sharp look to living and dining rooms. Keep an eye out for mirrors, oversized pendants, and glass tables accenting a room. This particular trend reflects the light in the room, creating a brighter environment, and giving the illusion of the room having more space. Being a fragile material, glass decor also adds a sense of delicacy and modern luxury to your home.
Sustainable decor
Sustainability is all the rage, and there are lots of ways to make your interior design more energy-efficient. When choosing your decor, go for options to reduce the need for energy-consuming heating and lighting. Choose furniture and decorations made from either recycled or sustainable materials such as reclaimed wood, bio-glass, recycled metal, and jute. Stick with the theme with green touches. To minimize the impact on your environment, choose non-toxic, low-biocide paints.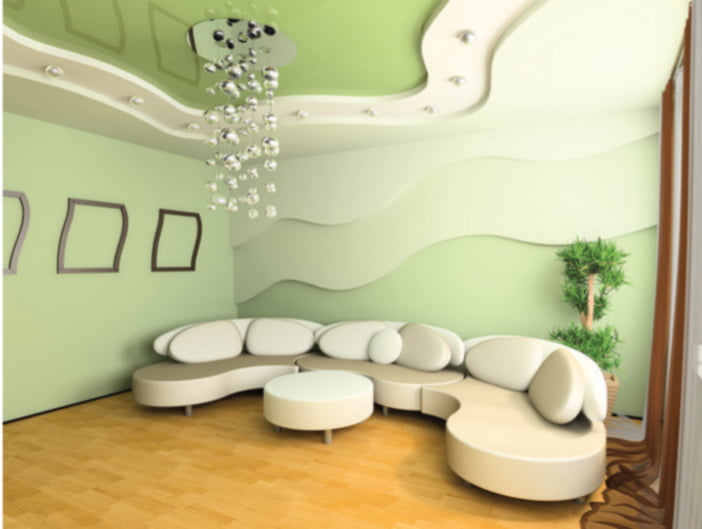 Curvy furniture
Straight lines have dominated furniture offerings since the advent of modernism, but now curved edges are coming back into their own. Curves give a space more fun, romantic, and laid-back atmosphere compared to the rigidity of straight lines. The addition of curved furniture can soften up an otherwise severe room, giving it a light sense of whimsy.
Vintage glamour – Panelling
Dark woods create the moody aesthetics of mid-century interiors and can also create a cosy cabin-like atmosphere especially when paneling is extended onto a ceiling. Walls cladded in fluted sections can dramatically highlight the lines of a space while large panels will showcase the grain of the wood also. Smaller sections can be used to zone different areas in your home adding visual stand-alone areas that might otherwise lack structure.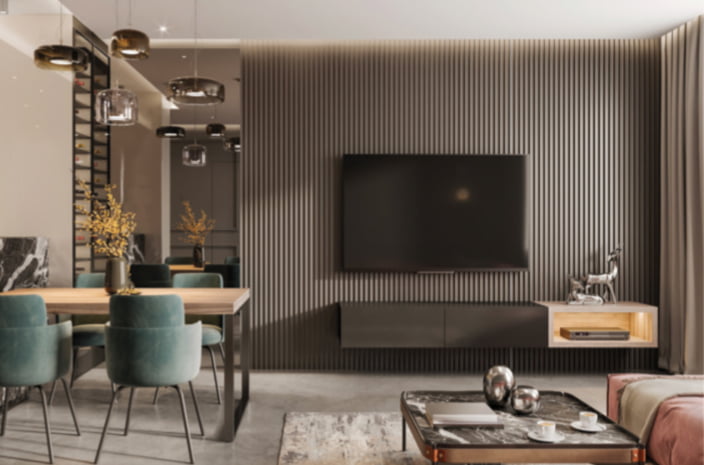 Muted contrasts
A toned-down look is expected for 2022, with muted contrasts offering slight accents to each room. For example, adding in pastel shades or tinted colours offers a focal point without dominating the room. This trend works well if the room has a neutral base. Intermittent black accents catch attention and create a striking look without going over the top, while different shades of white-on-white create a subtle difference.
This article first appeared in JLife Magazine Leeds in April 2020
No comments to show.