Let's be honest we all need a little bit of colour in our lives. It sets the mood and the tone of the home – vivacious and energetic or calming and relaxing by nature if you want a pop or burst here and there or you want to pack a colorful punch, this article explains how to get some colour into your home.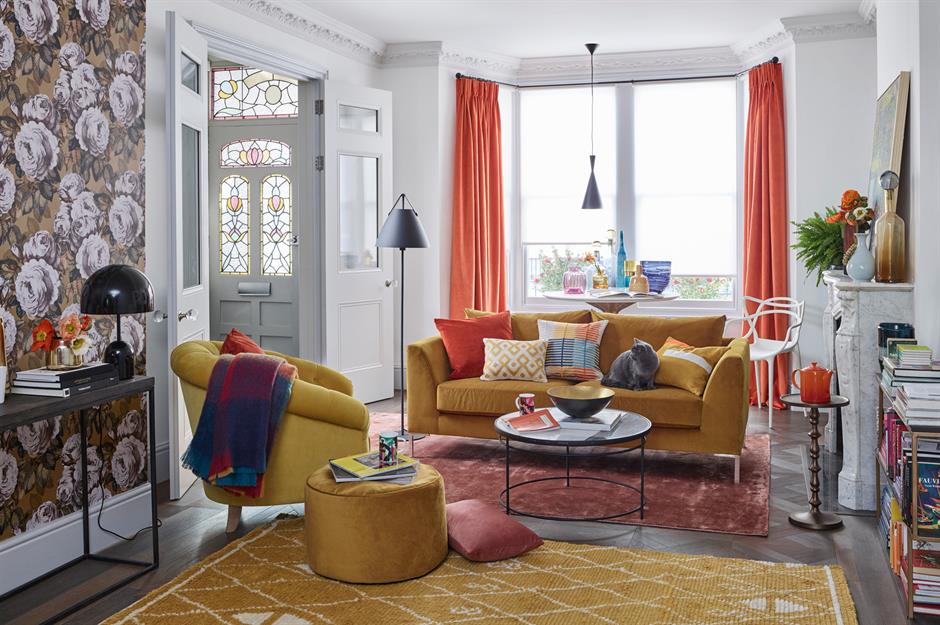 The Ground Floor 
 
The concept of how to introduce colour into your home by the way of decorating can be daunting – a bit like an artist, a blank canvas and the first paint stroke… Its daunting…. but trust me when I say, once you have chosen the colors to paint your room, you'll never look back.
 
Doing my job you would think that my house would be decorated with various colours everywhere, but it's not – All my walls are antique white and the reason for this is that I have so much artwork on most walls in every room that this in turn introduces colour into my house - Colour and textures come in so many varying ways;

Hallway

This is the very first space that begins to identify your individuality that will run through your home.

There are so many variants on this space but remember that a hall is another room of the house so treat with love and attention – A great start for textures and colours – The flooring such as tiles, wood, laments, marble…. A bold hallway is a lovely feature and begins the journey.

The Kitchen/Diner

We have come a long way from plain formica kitchens where the most interesting element would have been the worksurfaces... Now you can almost get any kitchen design you desire in any colourway or material you wish – Again, my kitchen units are white and handless as I wanted to create the feeling of space as I transformed a dark, dank cellar into a fabulous dining kitchen area. Now you may say I am contradicting my first paragraph but, I have used artwork, accessories, silk flowers and pieces of sculpture allowing me to have colour, textures and individuality. If like me you are thinking of converting your cellar space into your kitchen – Underfloor heating is HIGHLY recommended.

Lounge

If you've open spaces through the ground floor the lounge area does not have to mirror image the kitchen.. However, elements of colour or pieces should be visual in both spaces to allow for continuity and bringing the whole story together.

With a separate lounge this can be a more elegant affair with soft hues and soft furnishings as this room should be used to entertain only.

Den/Snug/Chillout Space

This is where you can go mad and decorate and accessories to your hearts content as this is your grown-up play room and doesn't need to compliment anywhere else in the house. Let this be fun…. If your sharing the space with the family, you should all have something that's fun in this space.
 
The next blog article will include bedrooms!
Contact me via email for more information and help, I look forward to hearing from you.