As the temperature outside start to drop, we look at how you can bring warmth into your home.
Summer now seems a distant memory as the days are getting shorter reminding us that autumn has absolutely arrived and with this, the new season begins to bring new ideas and 'trends' – I have to say that the word 'trend' doesn't sit comfortably with me as a 'trend' tends to have a certain shelf life ….. A noun for the word 'Trend' is explained as a 'Practice or interest that is very popular for a short time'…..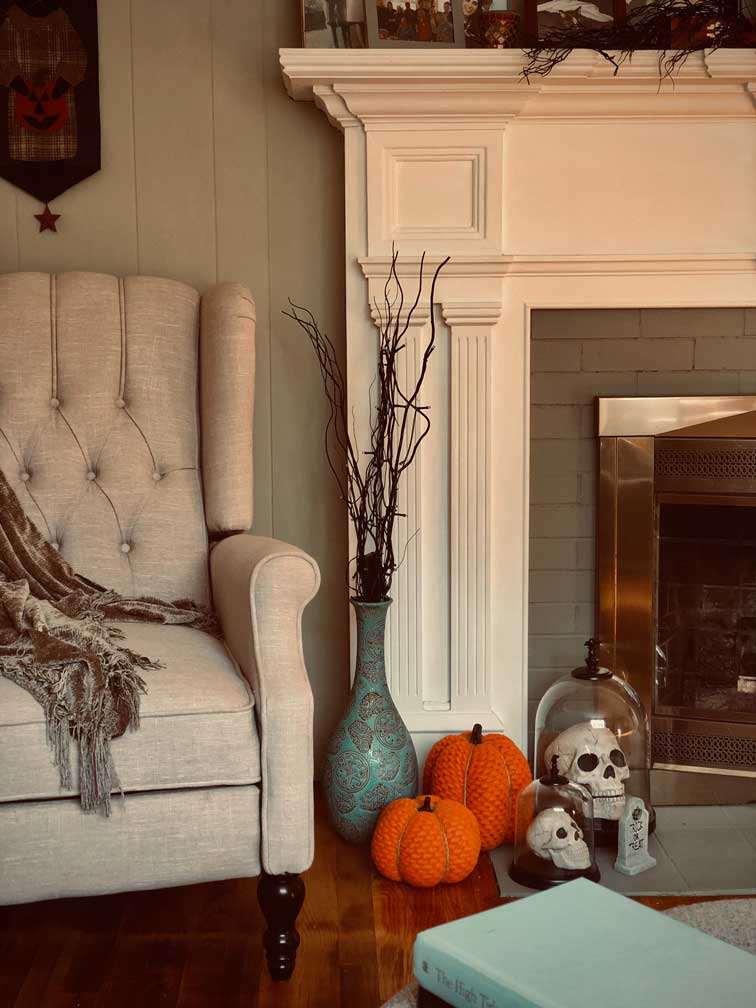 TEXTURES
Textures are big this season. The ideal fabrics for this autumn are Ultra-soft fabrics and natural textures. Whether it's smooth velvet with / or a natural fibre rug. You can play and mix textures and patterns which help to create your individuality and personality.
Velvet: The elegant look of velvet is timeless. Adding a velvet pillow or piece of furniture is the perfect way to bring something plush and luxurious into your home.
Tarnish: This distressed and unfinished look is coming back. It works for furniture or decor, looks perfectly imperfect, and is easy to create yourself.
Wicker, Rattan, and Cane: Simple and airy, these elements work well with both bold and neutral homes. They set a unique tone and add visual interest.
Brushed Brass & Gold: These materials keep warmth within your home by offering rich and deep colours.
LIGHTING AND BLUBS
This season allows us to introduce low, floor, and soft lighting which offers a warm and embracing atmosphere to any room especially the rooms we chill out in …. Lighting is imperative to getting the absolute right ambiance to any room – even if a room is not decorated or had little furniture – Lighting has to be the ONE thing that is correct. It creates and maintains the room's characteristics. A badly lit room, no matter how beautifully decorated and accessorised will NOT work….
Then there's the lamp (bulb) situation…. difference in soft white versus daylight bulbs. Lower Kelvin numbers mean more yellow light; the higher the Kelvin number, the whiter or bluer the light.
Soft White (Yellowish Range) 2700K to 3000K: This is the standard colour of incandescent bulbs. Perfect for bedrooms, living rooms or dens and highlighting dark woods.
Warm White (Between the Yellowish and White Ranges) 3000K to 4000K: Perfect for kitchens, work-spaces and bathrooms.
Bright White (Between the White and Blue Ranges) 4000K to 5000K: These bulbs work best in kitchens and bathrooms with chrome or white fixtures.
Daylight 5000K to 6500K: Perfect for reading as they're easy on the eyes and provide.
PAINT COLOURS
The colours that are about to embrace this autumn are dark greens, blues, browns, burgundy, burnt oranges, and reds. These deep, nature-inspired tones seem to always come around this time of year but can work well, but used sparingly
If you've any questions or ideas you'd like to talk to me about – just email me as I would be happy to discuss further jane@janethompsoninteriors.com