Sustainable living continues to grow!
With sustainable living continuing to grow so do the things you can buy… For instance, the carpet in my bedroom is 100% bamboo – a pure blend of bamboo fibres have been used for optimal softness and is 100% hypoallergenic. Showcasing sustainable living in interiors serves a dual purpose. On the one hand, it elevates ingenuity and environmentally-friendly design ideas. This can encourage others to look to eco alternatives for their own homes. On the other, it's a reflection of a clear understanding of spaces around us.
A touch of retro is more than enough to spruce up a home. Gentle suggestions of burnt orange, moss greens and other warm neutrals brighten up-and-coming interiors. I have mentioned in previous blogs that you should always have your eyes peeled and be aware of what's around you as you can find the most wonderful pieces in the most unusual places. I love retro shops, flea markets, antique shops and fairs. One man's trash is another man's treasure – You just got to have the foresight.
Bring authentic greenery into your home. Plants will not only complement your natural woods and warm tones but will also purify the air. Besides, seeing your plants grow brings a deep sense of pleasure.
Remember to do your research before buying plants. Some will simply do better and are easier to care for than others. Here is the best greenery for interior design:
Sweetheart Plant: A versatile climber that is happy in semi to full-shaded rooms.
Fiddle Leaf Fig Tree: Hardy and beautiful bushy trees that need sunny rooms and weekly watering.
Monstera: A large family of plants with unique cut-out-shaped leaves that thrive in low-light interiors.
Palm: Another family with a wide variety of big and small plants that flourish in partial sun.
Snake Plant: Rumored to absorb negativity, this plant prospers in indirect sunlight and with infrequent watering.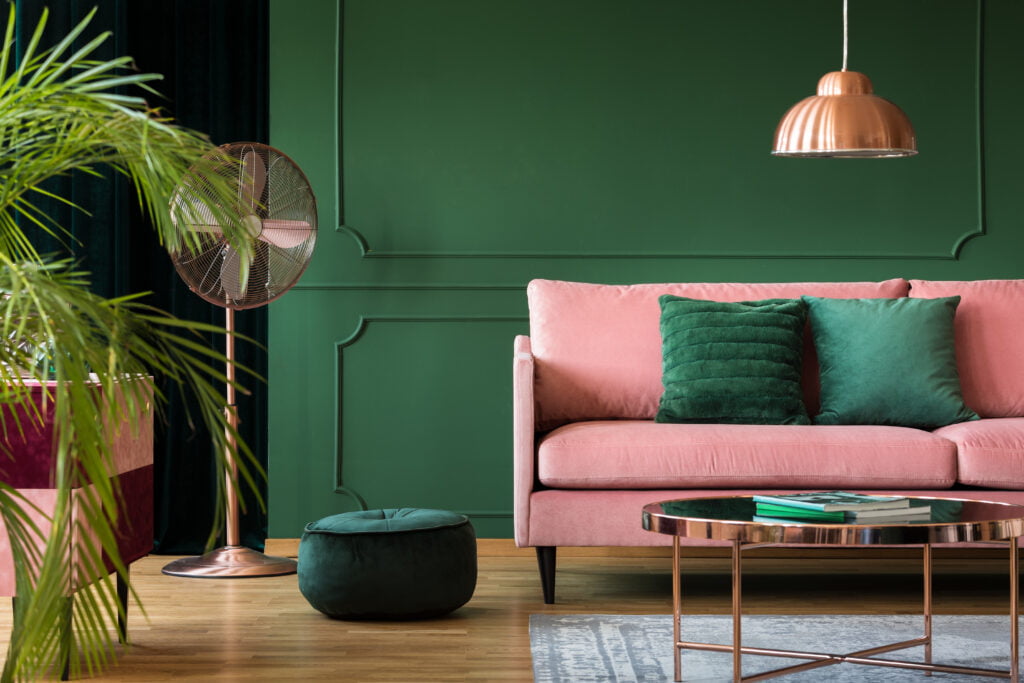 If you've any questions or ideas you'd like to talk to me about – just email me as I would be happy to discuss further jane@janethompsoninteriors.com