The last post looked at the ground floor, I'm now moving to the first floor which includes the bedrooms.
When it comes to adding colour to your home there are a few interior design secrets. The last post looked at the ground floor today I take you upstairs as we explore the first floor.
The Landing
This is a continuation of the hallway on the ground floor in the way of colour but flooring should always be carpet which is introduced on the stairway
The Bedroom
When decorating a bedroom some say that the décor needs to be peaceful, serene, tranquil even in order to allow for a sense of wellbeing but….. this all depends on your sense of artistic integrity as I think again, if you like it, it will work……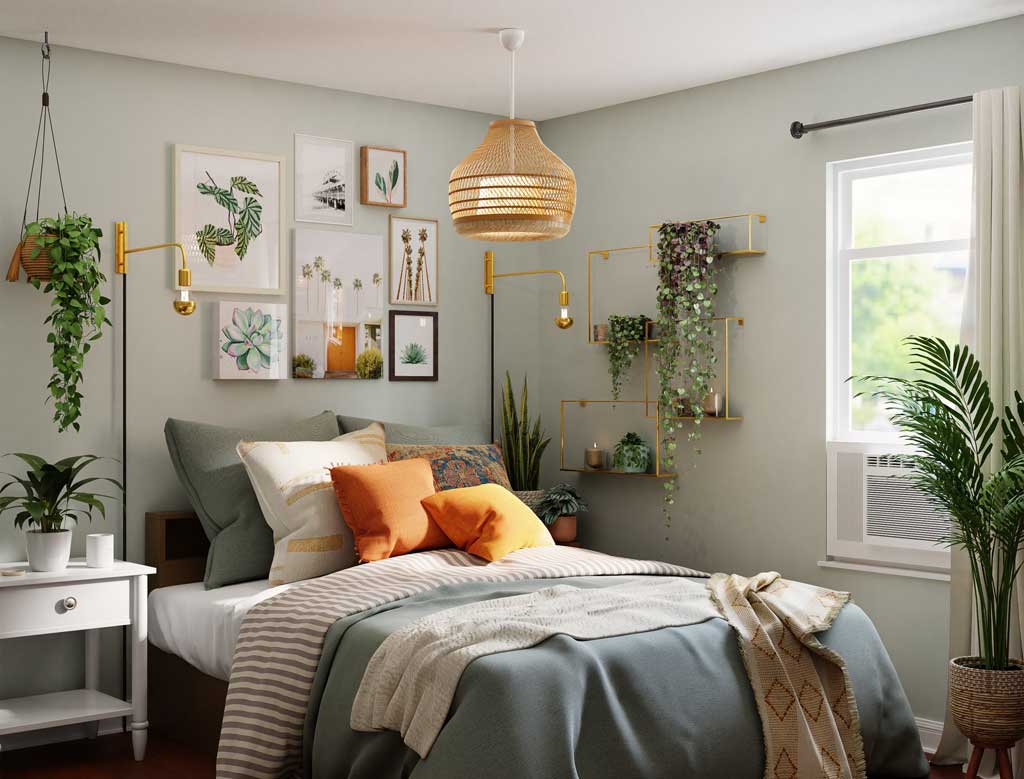 If you love colour but unsure how you would feel about decorating your bedroom in vibrant hues the way forward is the following:
Wallpapered Feature Wall – Choose a wallpaper that brings in accent colours which you can then introduce into the accessories
Decorated Featured Wall – Choose a paint but include the skirting and cornices into the decoration to give grandeur. Remember that the finish of the paint will give a different feel – a satin gloss works well in a bedroom
Accessories – I love huge headboards – the bigger the better in my opinion in amazing fabrics – I have a grand headboard in dark green velvet which looks amazing. Bear in mind that your headboard should be wider that the bed width and continue to the floor or thereabouts. I have curtains to match the headboard which works really well.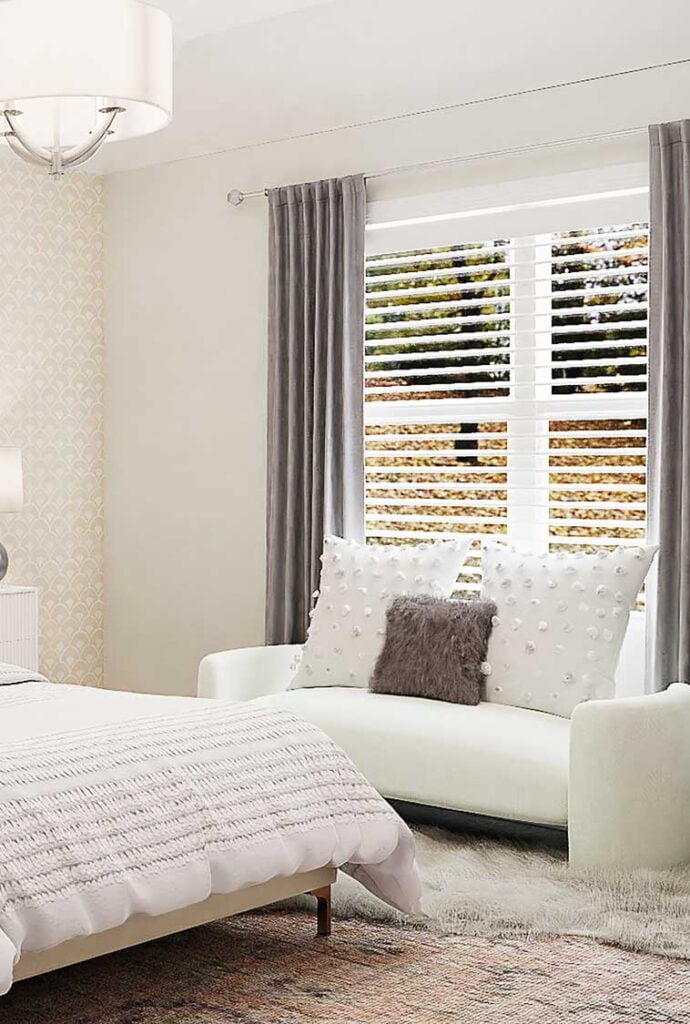 Curtains or Blinds – If you have curtains then, depending on the size of your room, these should be statement pieces. Velvets, Voiles, Printed fabrics – if you prefer fabric blinds, again this should be statement pieces such as printed silks, embroidered fabrics. You can have large cushions made of the same fabrics for bedding accessories. Wooden slatted blinds or shutters work well but can create a more industrial feel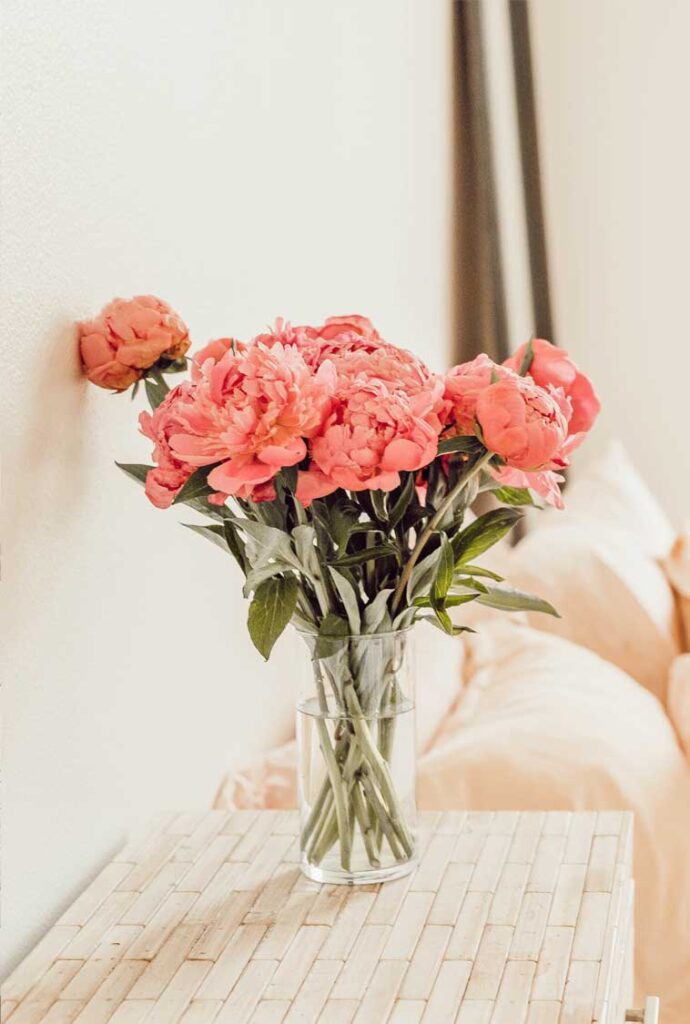 Flowers and Plants – Either or both look great in bedrooms – Artificial foliage looks great and last longer…….
If you've any questions or ideas you'd like to talk to me about – just email me as I would be happy to discuss further jane@janethompsoninteriors.com